The Name
The first question that comes up in every interview is about the origin of the band name. In the fall of 2014 Faith Head founder, Patrick Shipley aka PFunk, was driving between cities (Charlotte / Atlanta or Atlanta / Birmingham, can't remember which) when the inspiration hit him. He was listening to Dr. Michael Ramsden of RZIM.org on the radio. After his last band, Patrick wasn't sure if he was going to pursue music anymore. 
 Dr. Ramsden makes the statement "the world thinks we're all just a bunch of Faith Heads." The term rattled around in his head for hours. After consulting the Urban Dictionary, the inspiration came to start a new musical project called Faith Head. Soon after he developed the logo and started putting together a band.
Calling someone a "faith head" has a negative connotation. According to the Urban Dictionary, a faith dead is defined as "someone who holds irrational religious fundamentalist beliefs and no matter what evidence is provided to the contrary will never change." We are taking this name on as the 21st century version of a "Jesus Freak" just as the Roman's referred to the disciples as "Christians" (little Christs).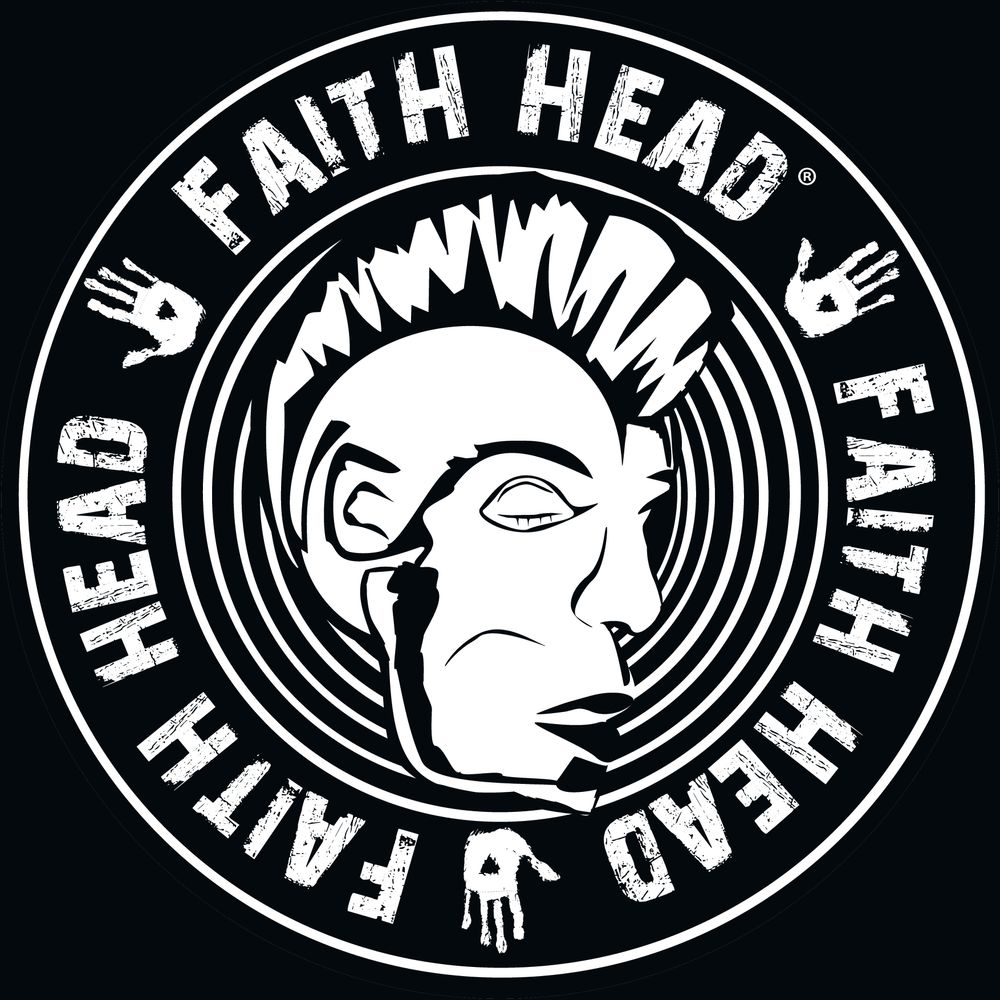 The Logo
Are you a Faith Head?
What is the logo? Is it a punk rocker? Is it soldier wearing a helmet? If you ask founder, Patrick Shipley, its a combination of things but he wanted to leave it up to some personal interpretation.  To him it is a prayer warrior. The eyes being closed is the key. 2 Corinthians 5:7 For we walk by faith, not by sight. 
To be a Christian in the 21st century is going to be the new punk rock, a new rebellion. As Christianity is less of the norm, having a stance of holiness will be more counter culture than in previous times. So byfaith we boldly go in to the future proclaiming the Gospel of Jesus Christ.