It was bound to happen eventually ..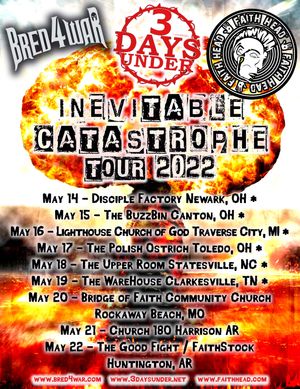 Faith Head is hitting the road for the first time ever with Bred 4 War and 3 Days Under! 
No "God-or-Girlfriend-Boyfriend" songs on this tour! Get ready to be kicked in the chest with the straightup Gospel! This is a tour that you don't want to miss. 
Make sure you check Bands in Town for dates and venues! 
We look forward to seeing you from the stage! 
Faith Head